About Pike's Mattress
Top Rated Local® Mattress Store
Our History A Family of Mattress Makers Since 1946.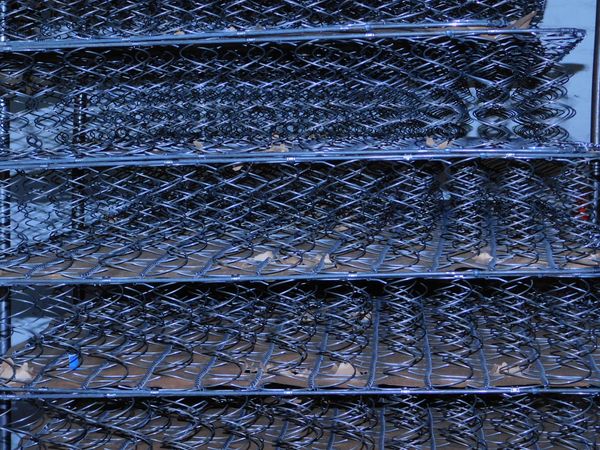 In 1946, brothers-in-law Bernard Pike and Hank Metzger decided to buy a mattress factory. To this day, we still don't know what made the furniture store owner and blacktop construction business owner think they should start manufacturing mattresses, but we are glad they did. They purchased Superior Mattress from Waterbury, Connecticut, and moved the factory to its new home in Evansville, Indiana. Neither one knew a thing about manufacturing mattresses, but somehow, they figured it out.
Bernard's nephew, Charles "Charlie" Pike, had some mattress manufacturing experience and went to work for Hank and Bernard after he returned from his tour of duty in the US Army. Charlie, along with his wife Virginia (Ginny), helped grow Superior Mattress into a fairly steady business. After Bernard's death, Hank became the sole owner of the company. Hank patented the Queen & King size dual-quilted mattress in 1966 (US Patent #3,274,625). Two years later, Charlie helped Hank invent a portable bale opener to open crates of mattress springs. In 1968, once the invention was complete and ready to go to the patent office, Hank made an offer to Charlie — he would split the patent rights 50/50 with Charlie or he would give him the mattress factory as payment for his percentage. After talking with Ginny, Charlie decided to risk it all and become a business owner, giving Hank the sole rights to the patent on the Portable Bale Opener (US Patent #3,550,237).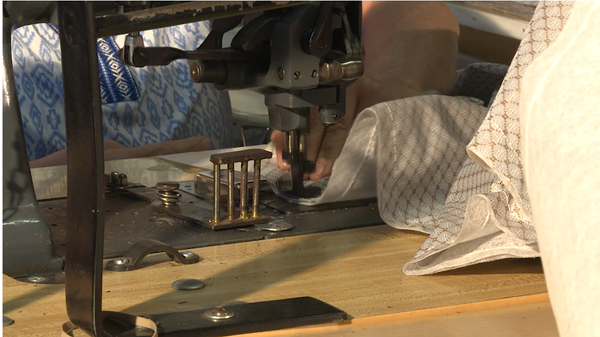 Charlie and Ginny's son, Steve Pike, grew up in the business that his parents had loved so much. Starting in the boxspring buildup department when he was just 6 years old, Steve had a passion for the business as well. He worked alongside his parents his entire life and helped them continue to grow the family business into a thriving factory. In the late 1970s, Steve's wife, Kim, joined the family business as well and completed the fearsome foursome. The four of them were inseparable and unstoppable. They grew the wholesale territory to encompass 13 states and were able to turn out 10 tractor-trailers and 12 straight trucks a week full of bedding, which was equal to about 2,500 pieces per week. All of this was in an 8,000 square foot building.
By 1990, the Pike's had worked seven days a week, nonstop, at three shifts a day. Charlie and Ginny were ready to retire. After working such long and weary hours for so many years, Steve and Kim decided that they wanted to operate at a slower pace. They switched their focus from wholesale to retail and rebranded to Mattress Factory Showroom, moving next door to a building with three times the amount of space. This slower pace meant they could focus on other things like Steve's own inventions. In 1991, Steve applied for his first patent, which was for a Sheet Holder (US Patent #5,182,827), and launched his own line of products under the Sheet Holders line. His products have been sold worldwide in thousands of stores.
The fearsome foursome continued to operate the retail store together as they had always done. In 2000, Kim asked Charlie's great-niece, Alice, to help in the office with some paperwork. Alice quickly fell in love with the business. In 2005, with no children of their own, Steve and Kim asked Alice if she would be interested in carrying on the family business. Alice eagerly accepted and began learning every aspect of the company, with the fearsome foursome teaching her everything they knew. This included sales and management from Charlie, sewing and design from Ginny, office and administration from Kim, and manufacturing and entrepreneurship from Steve.
In 2019, Steve, Kim, and Alice Pike decided to rebrand the retail store to a more memorable name — Pike's Mattress. Pike's Mattress is growing to expand from mattresses to a sleep shop. They have added linens, pillows, and other bedding accessories.
In 2020 Alice's sister, Jessica, came on board to help complete the next generation of the journey. When the COVID-19 pandemic hit, businesses changed, but we were proud to see the tristate area support us once again. Our plan was to launch private, one-on-one shopping in 2021, but COVID-19 pushed that plan ahead of schedule. We will continue to offer private shopping and custom designs in the years to come.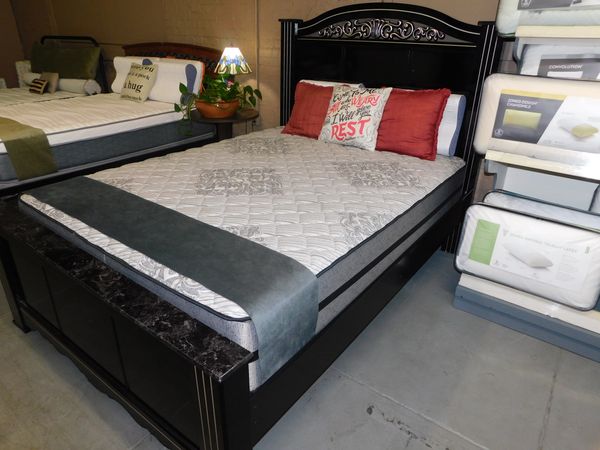 At Pike's Mattress, our business is about more than just selling you a mattress. It is about helping improve the quality of your sleep. While we have a full line of standard bedding, we also custom build products to suit your unique needs. We have helped customers with special sizes, shapes, firmness levels, and even special needs. Customers have come to us for years with antique beds that are of odd sizes. Some of these beds have been in their family for generations and hold tremendous sentimental value. Pike's can measure odd size beds and build a mattress to fit it perfectly. You choose the comfort level and Pike's will build it to fit.
One of our most memorable customers was a lady that came in exhausted because her 14-year-old son suffered from autism. We know that there is a huge range on the autism scale, and her son was one of the few that truly suffered on the far end. He had a nervous twitch or tick and was unable to handle social interactions. We talked with this woman on the verge of tears as she told us her son had never slept a full night through in his entire life. We worked tirelessly with her to come up with a solution to help her son without ever having met the young man. She came back to see us several weeks later and tried to hold back tears of joy as we watched her beam proudly as she told us "he now sleeps like a rock."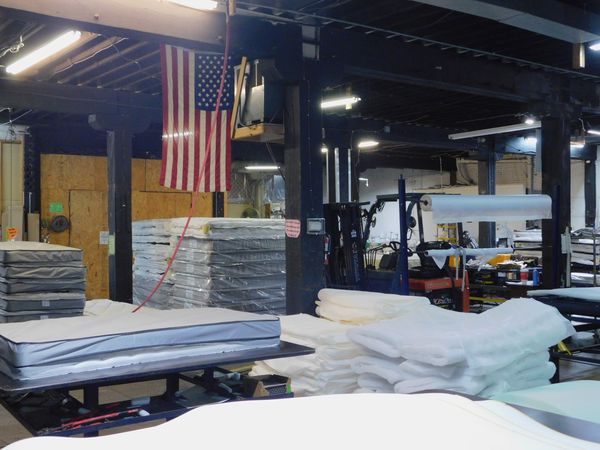 Another customer came in that was paralyzed from the waist down. His safety relied 100% on the edge of his bed being firm enough. He needed to lift himself from his wheelchair and into his bed using only his hands. So if the edge wasn't firm enough to support him, he could fall and possibly injure himself. We were able to reinforce the edge of his mattress with triple reinforcements to give him the added stability he required.
Story after story can be told of customers with special needs that have found a solution with Pike's Mattress. We could tell you stories for hours of customers that have battled cancer and needed a special mattress for their camper when they traveled out of state or country for a trial cancer treatment. How about the guy that hasn't been able to sleep in anything but a recliner for years since his injury, but misses sleeping next to his wife? We have designed custom sleep solutions to help several customers with a wide variety of sleep issues.
Pike's Mattress is a pressure-free shopping experience. It's more than just about selling a mattress. It's about your sleep. In 2020, we began adding other products to help expand the sleep experience, including memory foam and latex foam pillows and toppers. We also started thinking outside the box and started introducing sleep scents to the store. Lavender, peppermint, chamomile, and CBD/Clary Sage infused pillows are already available, with more scent options currently being developed. Copper and charcoal bamboo infused foams have been added to help regulate body temperatures. You better believe that we haven't forgotten about your fur-babies either! We custom make any size and style pet bed.
Check with us often to see our new styles of unique pet bedding and products. And at Pike's, if we don't have what you are looking for we can custom design it for you. Let our team build your better night's sleep.
As we prepare for our 75th anniversary in 2021, we look forward to continuing to build a better night's sleep. We look forward to the next 75 years. Thank you for continuing to support local family businesses like ours in Indiana!