Customized Bedding
Custom Shapes, Sizes, and Designs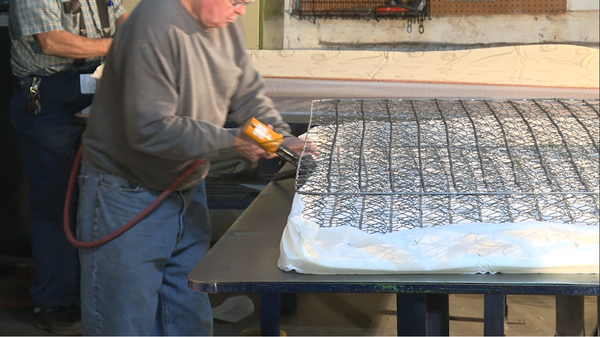 You Heard That Right, We Offer Custom Mattresses in Indiana!
Do you have trouble finding the right mattress? If so, you're not alone. Thankfully, at Pike's Mattress in Evansville, we can help! Backed by nearly 75 years of hands-on experience in crafting custom mattresses, our mission is to ensure that you find the mattress that's right for your unique needs and your style of sleep.
Everyone deserves to wake up in the morning feeling rested, relaxed, and refreshed, and if standard mattresses just aren't cutting it, we'd love to help. No matter the style of mattress you prefer, we can make something that you're sure to absolutely love.
We make mattresses for antique beds, odd-sized beds, campers, boats, RV's, horse trailers, waterbed replacements, and so much more! Do you have an odd size? Need a corner cutout on a mattress? Special foldable mattress designs? Odd angles and shapes? We do it all!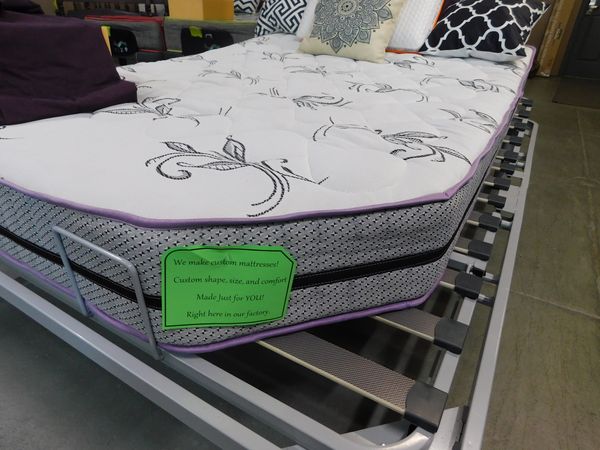 The Sky's the Limit
Searching for a mattress in a particular size or shape? Not a problem. We carefully manufacture each mattress we sell, and we can accommodate special requests for custom mattress orders. At the end of the day, we want you to know that no matter what your needs are, we can help.
Since 1946, Pike's Mattress has served Evansville and the surrounding areas, building a reputation for honesty and integrity. You won't find high-pressure sales tactics or pushy employees here. Instead, you'll find a team that's dedicated to helping you get the mattress that's right for you. Visit us today to learn more. We look forward to seeing you!